Message from the MASC Director
Uniting Montana's Student Leaders!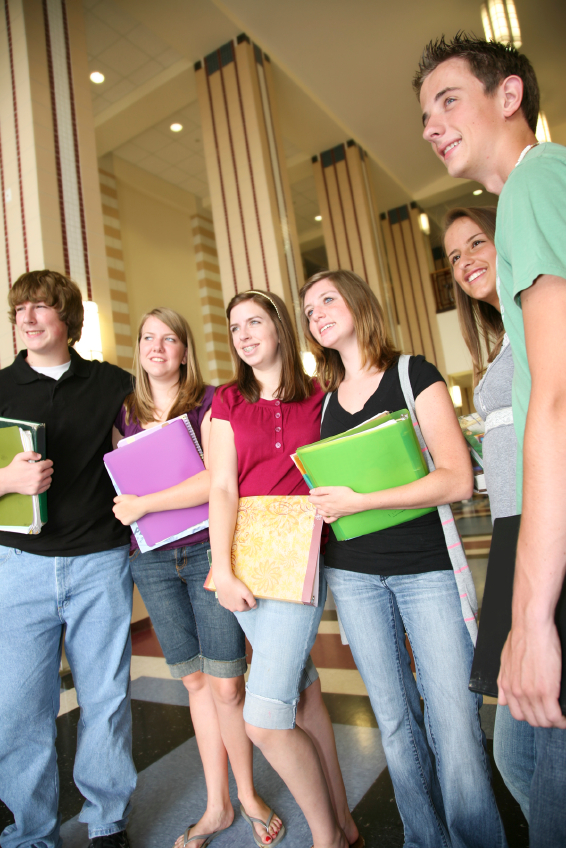 My name is Ryan Anderson and I am currently the student government advisor and an English teacher at Charles M. Russell High School in Great Falls, MT. I am honored to have the opportunity to serve student council members and advisors across Montana as the MASC Executive Director. MASC is and will always be a work-in-progress – always growing, evolving, and changing. One of the MASC Executive Board's goals, as well as my own, is to respond to the needs of our local student council members and advisors across the state. To that end, we need your help. If you have suggestions that might help guide MASC in its efforts to support student councils, please let us know. The MASC Executive Board is working diligently to accomplish the goals it established in the past couple of years. But there is much that can be done in an organization like ours.
With many opportunities for growth ahead of us, we invite you to be a partner in that growth. Please contact your district advisor or me at any time with ideas, questions, or concerns. I am willing to serve you in any way that I can. I hope to meet many of you personally and look forward to hearing from you.
Thanks for your support as we continue this leadership journey together.
Ryan Anderson
406-268-6166
Who We Are
"Leadership and learning are indispensable to each other." – John F. Kennedy
The Montana Association of Student Councils is an organization whose mission is to offer support to student councils in Montana and to provide educational leadership training opportunities for member schools, their students, and advisors. MASC offers leadership training experiences, resources, and networking opportunities for students and advisors across Montana. Our organization is affiliated with the National Association of Student Councils (NASC).
Each year we present a number of awards to honor our members, including the Advisor of the Year Award, Administrator of the Year, as well as National Council and Student Leader awards, along with the Horatio Alger Scholarship and winners of the MASC Challenge.
MASC is open to all public and private middle, junior, and senior high schools in the state and is sponsored by the Montana Association of Secondary School Principals (MASSP). We invite you to Join MASC or renew your membership for the 2022-23 school year. Click here to download an MASC Membership App and join us today!
Board of Public Education Student Representative
STUDENT REPRESENTATIVE TO THE MONTANA BOARD OF PUBLIC EDUCATION
Attention Student Leaders: Student Representative Applications are being accepted for the 2022-23 School year at this time. Any Montana student interested in learning more about school policy, in representing all Montana students, and with the desire to be a student leader within the state are encouraged to apply.
The Student Representative serves a one year term, at which point the MASC Executive Board may opt to either extend the student's tenure for a second one-year term or open the selection process once again.
Attached below is the application and job description for the student rep position.
Applicants must appear before the MASC Executive Board for an interview on Sunday, March 20, 2022 in Billings.
If you are a student leader interested in one day serving as the Student Representative or would like more information, please contact either current Student Representative Gavin Mow at [email protected] or MASC Executive Director Ryan Anderson at [email protected]. 
MT Board of Public Education Student Rep Application (PDF File)
 Montana Board of Public Education – Student Representatives
Historic Roster Since 2000
| | | |
| --- | --- | --- |
| Student | School | Term |
| Gavin Mow | Capital HS, Helena | 2023-24 |
| Charles Fox | Helena HS | 2022-23 |
| Paige Lepard | C.M. Russell HS, Great Falls | 2020-2022 |
| Paris Becker | Fairfield HS | 2018-20 |
| Molly DeMarco | C.M. Russell HS, Great Falls | 2016-18 |
| Greta Gustafson | Cut Bank HS | 2014-16 |
| Charity Ratliff | Hardin HS | 2013-14 |
| Holly Capp | Great Falls HS | 2011-12 |
| Tim Seery | C.M. Russell HS, Great Falls | 2009-11 |
| Katie Wood | Laurel HS | 2007-09 |
| Jenny Tiskus | Polson HS | 2006-07 |
| Jack Jessop | Belgrade HS | 2005-06 |
| Erik Engellent | Great Falls HS | 2003-2005 |
| Derek Duncan | | 2002-2003 |
| Josh Ewing | | 2001-2002 |
| Maggie Bell | | ?? |
Conferences
"People buy into the leader before they buy into the vision." – John Maxwell
68th Annual MASC Conference
Helena, Montana – Leadership In The Capital – October 15-17, 2023
This conference will be a 'hotel conference,' with a number of area properties offering special rates for school delegations participating. 
MASC School Membership Application 2023-24: 
Dues are $125 per school per year. If your school hasn't been to the conference in at least five (5) years, we want you back! Your school's fee will be waived! Sign your school up so you can attend the state conference!
Online 2023 MASC School Registration.  Advisors only need to submit one registration form for all the students they are registering! If a paper form is necessary please download this PDF:
2023 MASC Participant Commitment form – each student participant coming to the conference must complete this form.
Advisor Commitment form – (all Advisors must complete)
Business Session Resolution Form 2023 – Students are welcome to write a resolution for the MASC business session to consider during its session during the conference.
The 2023 MASC Challenge – [COMING SOON] Schools participating in the conference are encouraged to make a donation to the Montana Make-A-Wish Foundation. MASC has sponsored this challenge for years, providing tens of thousands of dollars to this inspiring statewide charity. Some schools raise money for the foundation, while others donate some of their school funds to the cause. However your school approaches this activity, MASC Challenges you and your school to help this worthwhile charity! Recognition for school contributions are made during the conference. There will also be some "Bucket Challenges" during the conference. Participants are encouraged to bring small bills and change to contribute into their district's bucket during the "Bucket Challenges!"
Pre-2018:
Abdul Wright

(2017 Keynote Speaker)

Prior to 2017:

Jeff Ewelt: Zoo Montana

Lance Lanning: bullying

Aaron Davis: Attitude and how it affects your life (2005, 2016)

Stu Shaffer – An expert on student involvement and activities (2011, 2016)

John Beede

(2012 Keynote Speaker)
Any questions? Please click on the Contact Us link in the top menu bar of this website and our Executive Director or one of the Executive Committee members will help you out!
Explore your leadership potential! High-achieving students who are ready to step forward as leaders are welcome to join us at the following conferences throughout the year. At these events, students are inspired and empowered to enhance their critical leadership skills through the hands-on practice of communication, conflict resolution, decision making, goal setting, project planning, team building and more!
In these programs, join your high-achieving peers from throughout the region and the nation to gain the real-world leadership experiences and skills you need to succeed in college and in your future career. You will be empowered to emerge as an influential voice in your community, state and even at the national level. Explore your interests, enlarge your perspective and hone the skills you need to become an influential leader in the 21st century. Attending these programs gives students the edge they need to continue on the path to success in high school, in college, in future careers and throughout life. Attending and participating at these conferences offers motivated students the opportunity to discover new passions, realize strengths, and plan for the future. We hope to see you there!
Past MASC Conference Hosts and Themes
Coming in 2023, Helena

2022 (fall), Great Falls: :Discover Your Leadership"

2022 (spring), Glendive: "Great Leaders in the Badlands!"

2020, 2021 – No In-Person Conferences – COVID Pandemic

2019, Belgrade/Bozeman: Theme TBD

2018, Laurel and Park City: "UnMASC Your Inner Leader"

2017, Helena: "Capitalize Upon Your Leadership!"

2016, Glasgow: "S.C.A.R.E.: Student Councils Aspiring to Reach Excellence!"

2015, Great Falls: "Electrify Your Leadership!"

2014, Laurel: "MASC: Color Outside the Lines"

2013,

2012, Helena: "Leadership: The Ultimate Journey"

2011, Glasgow: "The Drive for Leadership!"

2010, Great Falls: "Wild About Leadership!"

2004, Helena: "Rockin' 50 Years of Leadership!" 50th Annual State Convention

2002, Lewistown: "What if…? The Possibilities Are Endless"
Annual State Convention
Information about our next conference is provided on this page – just scroll up!
NASC National Conference
The NASC National Conference has not been held since the pandemic. When you click on the nascconference.org link, it takes you to the LEAD Conference page.
 
LEAD Conference
LEAD Conferences offer experiential leadership skills development at an affordable price to students and advisers of the National Honor Society, the National Junior Honor Society, the National Association of Student Councils, and the Tri-M Music Honor Society. Learn more at leadconferences.org
MASC Challenge
"Leadership is unlocking people's potential to become better." – Bill Bradley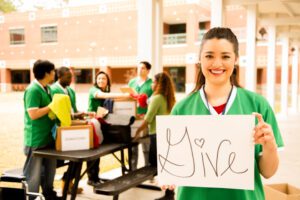 A number of years ago, the Make-A-Wish Foundation was chosen as MASC's state charity. To date, MASC has given thousands of dollars to the charitable organization. Once again, student councils across the state are being asked to participate in the 2022 MASC Challenge by making a donation to the Make-A-Wish Foundation at the state conference.
If your school chooses to participate in the challenge but cannot attend the state conference, donations can be sent to Ryan Anderson. Checks should be made to MASC with Make-A-Wish noted in the memo. The Executive Director of the Make-A-Wish Foundation Montana, Stevie Moe, has been to our conference to personally thank the schools across our state that help support this very important cause and to personally accept our donations.
Click here to download the 2023 MASC CHALLENGE form. Please bring it to the conference with your donation!
Scholarships
"An investment in knowledge pays the best interest." – Benjamin Franklin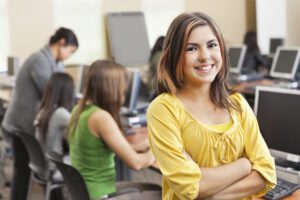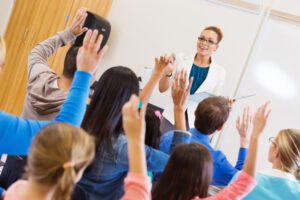 The Horatio Alger Association has designated one of their scholarships to be awarded to a student leader whose school is both an NASC member and a member of the state student council organization. The NASC scholarship requires answering additional questions specific to student leadership. When completing the online application, students will be prompted to answer additional questions when they indicate they are members of student council.
Application deadlines can be viewed on the website. Applicants must meet the Horatio Alger Foundation scholarship criteria (there are special requirements for Montana students) to be eligible and must demonstrate integrity, perseverance in overcoming adversity, strength of character, financial need, a good academic record, commitment to pursue a college education, and a desire to contribute to society. Please share this information with your Guidance Department and student leaders who you feel may qualify for this outstanding scholarship opportunity.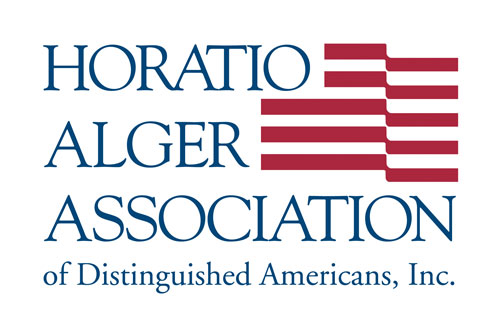 Horatio Alger Scholarship
One Scholarship, Endless Opportunities – receive up to $21,000 for college!
One Scholarship, Endless Opportunities – receive up to $21,000 for college!
Montana Scholarship recipients must attend the University of Montana or one of its affiliates, which include: University of Montana at Missoula, Missoula College, Helena College, Montana Tech at Butte, The University of Montana Western at Dillon or Montana State University or one of its affiliates, which include:
Montana State University at Bozeman
Montana State University Billings
Montana State University Northern at Havre
Great Falls College MSU
Learn more, visit the Horatio Alger scholarship website
SU

MO

TU

WE

TH

FR

SA
26

27

28

29

30

1

2
Events for December
1
No Events
Events for December
2
No Events
3

4

5

6

7

8

9
Events for December
3
No Events
Events for December
4
No Events
Events for December
5
No Events
Events for December
6
No Events
Events for December
7
No Events
Events for December
8
No Events
Events for December
9
No Events
10

11

12

13

14

15

16
Events for December
10
No Events
Events for December
11
No Events
Events for December
12
No Events
Events for December
13
No Events
Events for December
14
No Events
Events for December
15
No Events
Events for December
16
No Events
17

18

19

20

21

22

23
Events for December
17
No Events
Events for December
18
No Events
Events for December
19
No Events
Events for December
20
No Events
Events for December
21
No Events
Events for December
22
No Events
Events for December
23
No Events
24

25

26

27

28

29

30
Events for December
24
No Events
Events for December
25
No Events
Events for December
26
No Events
Events for December
27
No Events
Events for December
28
No Events
Events for December
29
No Events
Events for December
30
No Events
31

1

2

3

4

5

6
Events for December
31
No Events